At Team Plover, we strive to help create a world where every pet has a loving home. This means no more healthy dogs on euthanasia lists in shelters or dogs struggling as strays on the streets.
That is why for every Team Plover dog collar or leash sold, we commit to transporting one pet in need – on one, 25 mile leg (40 km) of their freedom ride toward a loving home. Every purchase helps make a pet in need of help, more accessible to a loving home.
As an added bonus, along with your purchase, you get a short video showing the pet you helped rescue!
Learn more about the unique way we give back.
After graduating from university with a degree in engineering, our founder, Christian Marcello, felt a calling to work with animal rescue and began volunteering as a rescue animal transporter.
He joined some networks of relay drivers who would volunteer their time and gas to transport animals from high-kill shelters in Quebec, Canada, to rescue organizations and foster homes around the city of Toronto.
During this time, Christian saw first-hand how rescue transportation could open up a world of possibilities to pets who were stuck in awful situations and living out their lives confined in shelters. He quickly fell in love with the work he was doing, along with the impact that rescue transportation had on the lives of so many pets.
He wanted to find a way to help as many animals as he could but recognized that it couldn't be done alone.
So, when he started Team Plover, he built giving back, directly into the business model, with the purpose of helping pets in need, find loving forever homes. Since then, Team Plover has outgrown Christian and his van, allowing us to dream bigger than ever imagined and work towards achieving our ultimate goal – ensuring that every shelter pet finds a loving home.

Team Plover gets its name from the Plover bird, widely regarded for its brave feeding habits.
You see, when the Plover is hungry, they are bold and fearless enough to fly into the mouth of a crocodile and pick the food straight out of the crocodile's teeth. Not only does this provide the Plover with a delicious meal, but it helps the crocodile as well, as the Plover is also cleaning its teeth.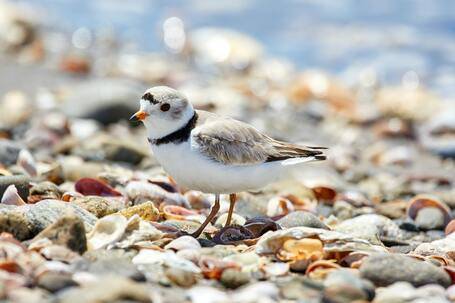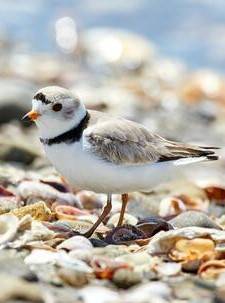 Now, you might be wondering, what does this have to do with dog collars and leashes? At Team Plover, we like to think of our partnership with rescue dogs as similar to that of the mighty plover and the crocodile.

When you buy a collar for your dog, you are not only doing something that benefits you and your pet but your also helping another pet in need. But just as a single Plover can't help all the crocodiles in the world, a single person couldn't possibly help all the struggling pets in the world. Which is why when you shop with Team Plover, you're helping to bring us one step closer to making our goal a reality – one collar or leash at a time.
Learn more about how our business gives back.